Emergency Locksmith – 24 Hour Mobile Locksmith Sydney
Emergency Locksmith – Did you somehow leave your keys in your car and now you're stuck? No worries, just give us a call and one of our locksmiths will be there in a tick. Call us at:
(02) 8417 2197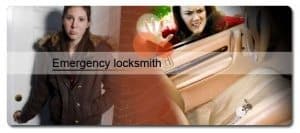 Other Emergency Services Provide:
House Unlock Service
Gate locks
Garage door locks
Alarm system fix/install
Commercial Services – 24 Hours a day, 7 days a week
Mailbox locks
Safe install/ hack
Filing cabinet lock fix/install
High-Security Commercial Locks
Residential Services -Local Locksmith
Not only will we rescue you when you're out in the middle of nowhere, we can also be of service if you've locked yourself out of your house. Or if a loved one is stuck behind the bathroom door.
Any lock you need to be repaired or replaced around the house, we're the people to call.
Our locksmiths are capable and courteous, a wonderful combination to have on your side when things are not going your way.
We understand that these things are so unpredictable and can be very stressful.
It is for these reasons that we hire only licensed and competent locksmith who are parent courteous and careful. At our company the customer's needs come first, hence you will receive a 90-day guarantee that covers parts and labor for all work done.
INSURED & BONDED
Another option if you're looking into securing your house more seriously, would be to book us to come in and do a free home locksmith service estimate. Choosing to upgrade according to our estimate enables you to receive a 10% discount.
Our team can come in and either fix the locks you currently have or install a whole new home alarm system and us ill leave until we are sure you are 100% satisfied.
OUR  WHOLE FOCUS IS TO MAKE SURE YOU AND YOUR FAMILY IS SAFE AND SOUND.
COMMERCIAL LOCKSMITH SERVICES
Firstly, we can be there in a tick, so you can take care of business.
Secondly, not only can we repair your locks but, in some cases, we can replace them with stronger built ones for such low prices, it is shocking!
Moreover, we can provide such a wide range of alarm systems these days offering so many different options.
Emergency Locksmith Sydney can meet the need of any business big or small.
Do you want to swipe a card to get into your office or do want to have access control without even being on the premises? We can install it all and bring your team up to speed. We focus on what our customer's needs are. Just give
Locksmith Sydney
a call and let us prove it!